Thursday, April 8, 2010
When turning on the television, radio, or computer, most of the news you hear is that of either tragedy, despair, or disease. With the increase of natural disasters, poverty, and incurable diseases, to name only a few, it can sometimes be hard to feel nothing but sadness and frustration to say the least. What if there was a way to help those who are not able to help themselves? To stand up for what you think is important and right?
Many shop keepers use their online store as an outlet to become involved with a cause, to make a statement, to help others, and to encourage people to get involved. This act of kindness can make a difference in changing peoples views on worldly topics and in increasing awareness about how change and help is possible. In creating such stores, people are forced to remember those who are needing our help and are able to learn how to make a difference, be it to a country, the world, or another living being. Here are some online stores we felt are worth mentioning for their efforts to change the world with one customer at a time and for bringing awareness to such important topics.
The first store
,
Support Fo
r Tibet,
states on their site that it was created
"to spread a
wareness of the cause of Tibetan refugees forced to leave their country, former p
oliti
cal prisoners, and those still living in Tibet under Chinese occupation, whose basic human rights are de
nied every day."
The creator is a volunteer for the Tibetan Exile Community in North India and the proceeds of each sale goes to help those living in
McleodGanj, India
. Some of their products include, t-shirts, mugs, stickers, and more. To find additional information about this important cause please visit,
The Support For Tibet Store
.
Another store
we found doing great things is,
The Breast Chek Kit
. Their main focus is to encourage women to do a breast examination which can help in saving lives through early detection. What they offer is an actual kit that includes items such as a Nylon Spandex Shirt, to keep track of any changes in the breast, instructions on how to do a self-examination, and more. To learn all about how they're making a difference, visit their
site
and explore.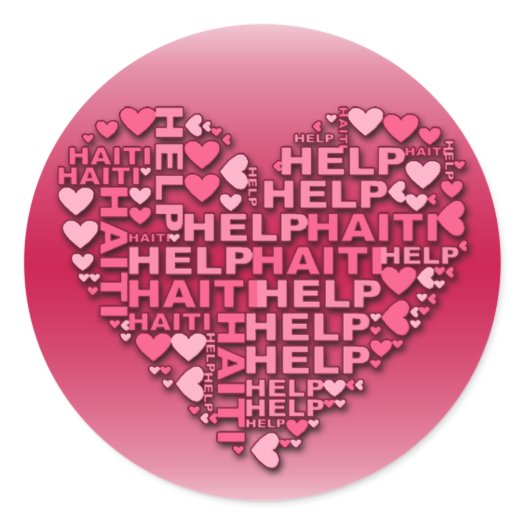 Hearts For Haiti
store is another great example of shop keepers doing amazing things. Their products, are made from a collaboration of many designers who each have their own online store, but came together to design to help those in Haiti. The store offers stickers, buttons, magnets, and keychains, with inspirational designs on them. All proceeds from sales go to
Hope For Haiti
. To learn more on how to get involved or to see what all they offer, visit their site,
Hearts For Haiti
on Zazzle.
Another f
ine example of a store making a difference is,
Cure Apparel Company
. They have dedicated their store in helping to find a cure for Diabetes. Their products include a wide selection of t-shirts with amazing designs, focusing on raising awareness about diabetes and 10% of their sales goes to the Juvenile Diabetes Research Foundation (JDRF). To see more and/or to purchase
"clothing for a cause"
head on over to their store.
These are only a few wondeful examples of shop keepers who make a difference. Thank you to all the shop owners who not only want to change the world in which we live in, but encourage others to do the same.
Other great causes can also be found within the Zazzle community. See if your
cause is there
, if not, why not create one. Maybe you already have a store designed for a cause, tell us all about it in the comment box below or on our Facebook
Fan Page, Teesinapod
!
Created By: Amanda Ryan, Creature Creations,
Personalized Photo Gifts
| | |
| --- | --- |
| | |

Posted by

Creature Creations
Labels: awareness, Causes, Designing For A Cause, Online Stores, Shop Keepers, shops